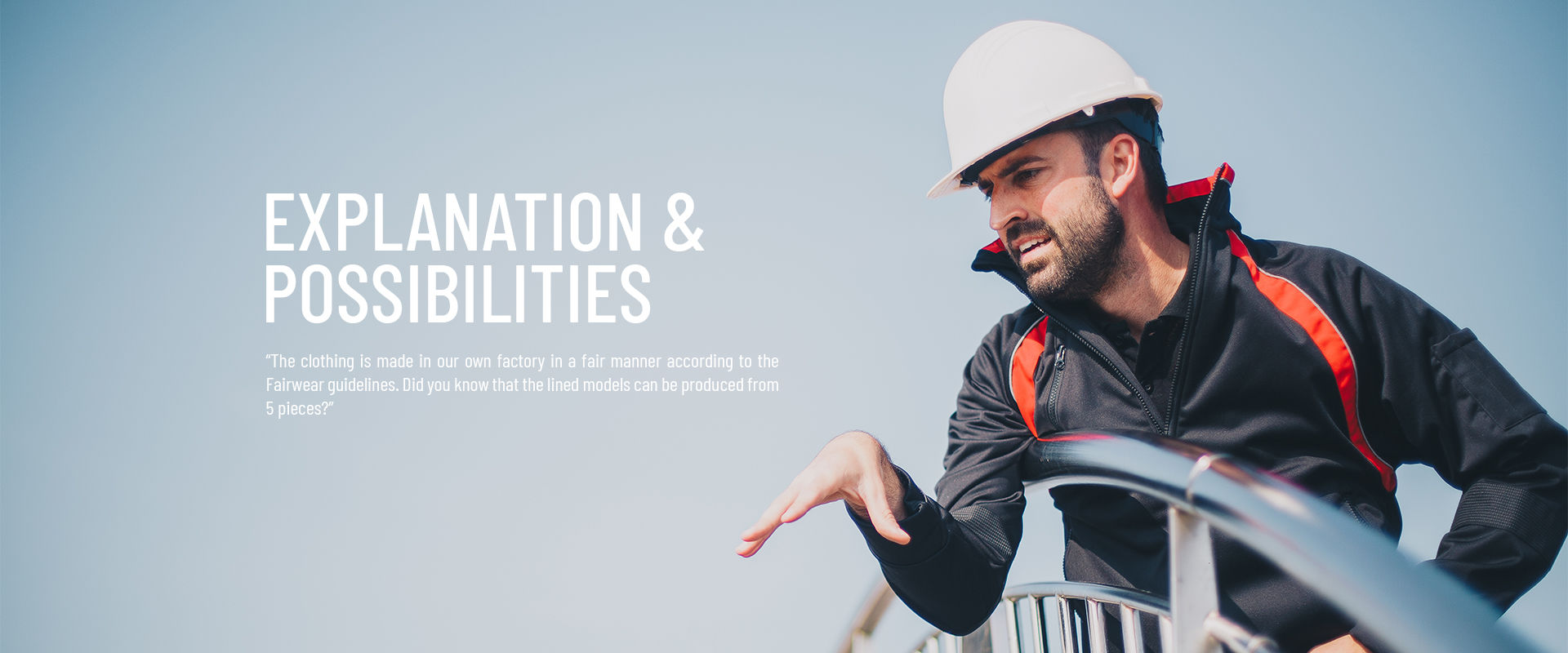 STEP 1 - SELECT A MODEL
Select the desired model from the wide collection. Here you can choose from summer and winter softshells, wind and waterproof pilot jackets, parkas and body warmers. Durable qualities such as a wear resistant Cordura and a 3-layer softshell made from recycled PET bottles (rPET) are used.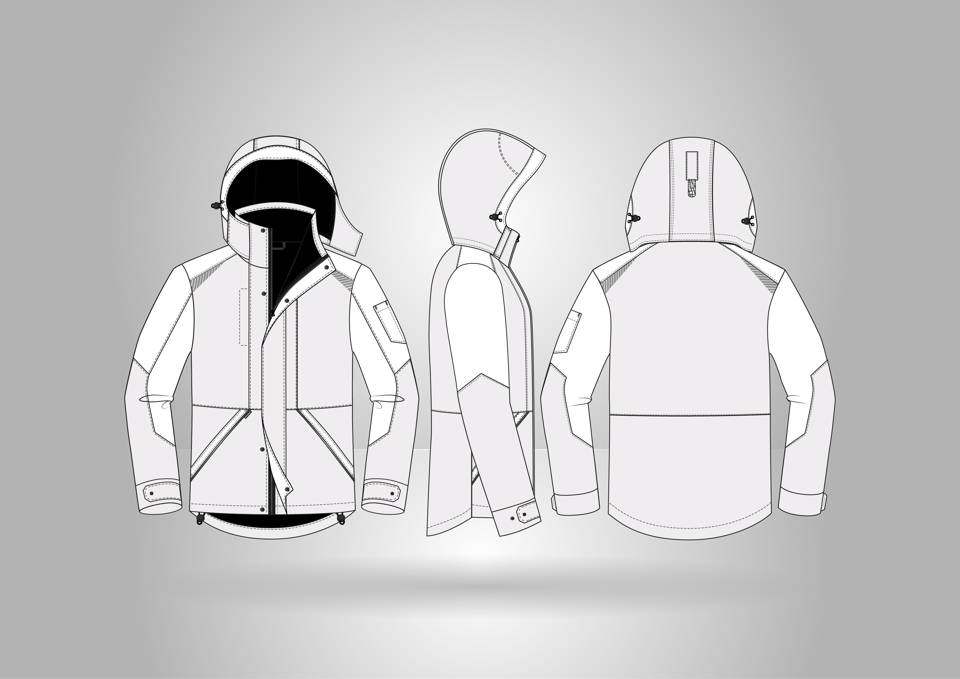 STEP 2 - SELECT BASE AND ACCENT COLORS
Select the desired main color and accent color. The wide choice of stock colors (no less than 15!) makes it possible to create a matching design for every corporate identity. If your color is not listed, the color can be painted especially for you on PMS color. This is already possible from 100 pieces.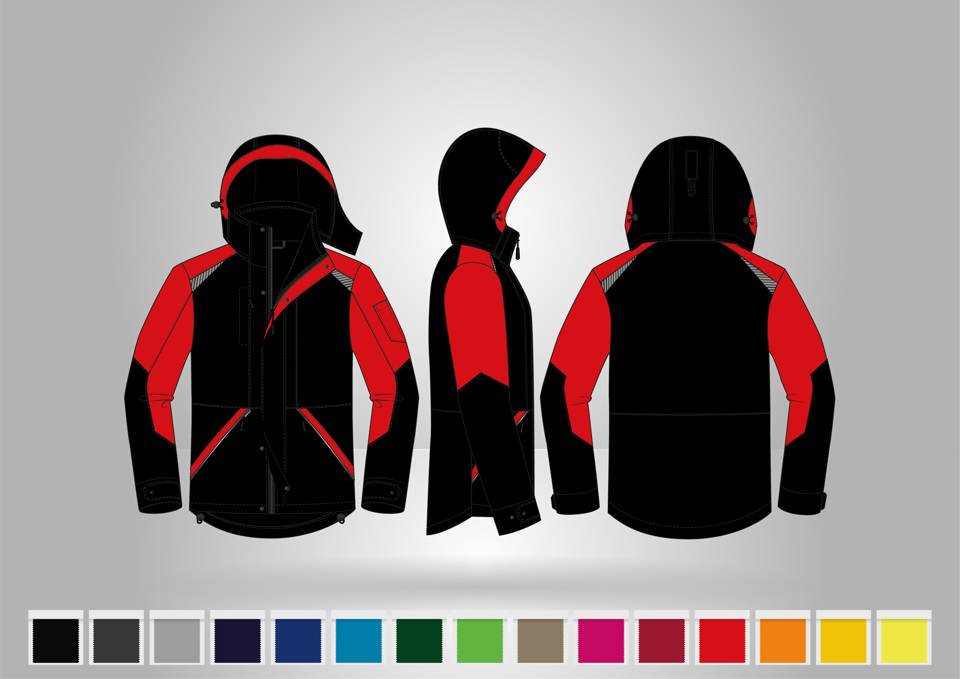 STEP 3 - SELECT STRIPING
Finally, you can add reflective stripings and zipperpullers to the clothing. There is a choice of 3 different stripings, which can be added to the clothing in single or double form. A matching zipper puller completes the model.