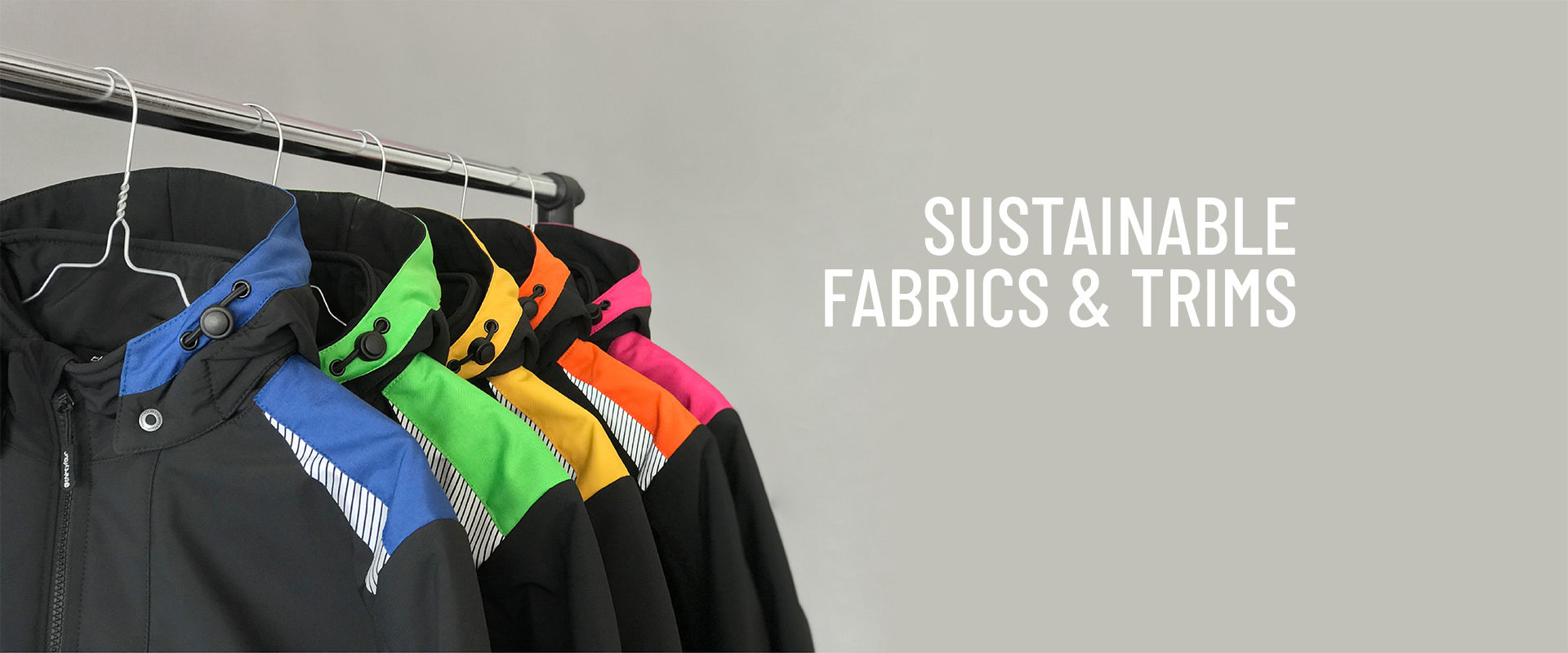 CORDURA
We have been an expert in the production of Cordura outdoor jackets for years. The fabric is characterized by tremendous wear resistance and color fastness. As a result, our Cordura jackets last longer than the regular jackets. Because of this longer life, we also reduce our impact on the environment.
Characteristics:
>

Robust - excellent wear resistance
>

Strong - excellent tear strength
>

Water resistant - finished, coated and laminate options
>

100% nylon 6,6 filament fiber with high tensile strength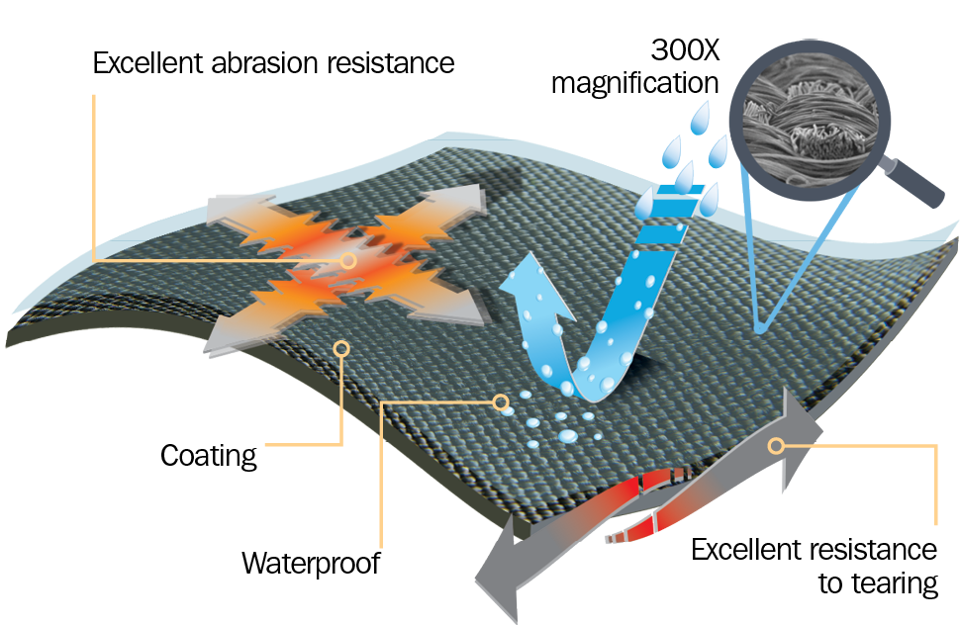 SOFTSHELL VAN rPET
This fabric is made from rPET bottles, so no new raw materials need to be used. In this way, together we ensure that the impact of a jacket on the environment is minimized. We do not compromise on quality, the fabric is still windproof, water-repellent and breathable. According to the 'Made-By Environmental Benchmark for Fibers', the raw material belongs in the second highest class (Class B) in the field of sustainable materials. The following parameters are used in this benchmark; Green house gass emission, Human toxicity, Eco-toxicity, Energy input, Water input and Land use.
In these areas, the chemically recycled material scores so highly that it is placed in the category with the second most durable materials for textiles. This is because the material uses 60% less energy, 32% less CO2 is emitted for production and 94% less water is used than for regular polyester. In addition, recycling PET bottles helps to prevent the plastic soup from increasing. The fabric is also provided with a GRS certificate. Below you can also download a folder with more information about our sustainable softshell fabric, this folder can be used to communicate to your customers.

TRIMS & PACKING
Trims
Naturally, trims and labels are also used in the production of workwear. From 2019 we are only sourcing sustainable options. All existing trims that is not sustainable will be replaced as soon as possible. Meanwhile, all labels have completely switched to sustainable options and we can speak of a sustainable trimming file of 60%
Packing
Sustainable packaging has also been considered. Our boxes and polybags are made from recycled material. In addition, there is an increasing demand to pack the clothing per box in 1 large polybag to leave the smallest possible footprint.